Introducing THE SETTLERS Original Game Soundtrack
Composer Chance Thomas and fingerstyle guitarist Antoine Dufour lead an army of musicians in a rousing reimagining of THE SETTLERS franchise.  Fiery acoustic guitars are a signature of this soundtrack, supported by folk ensemble and full orchestra.  
Revolutionary music design and technology create another signature, as the game score is built from 16,327 Lego-like musical building blocks – melodic gestures, harmonic fragments, arrangement layers, color variations, short rhythmic patterns, all assembled together in real time to create a one-of-a-kind listener experience.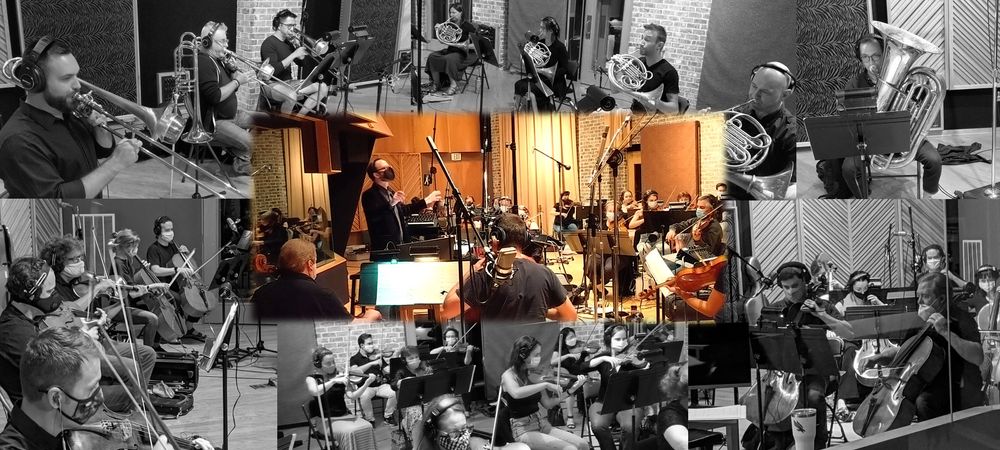 Listen to THE SETTERS main theme, featuring fingerstyle guitarist
Antoine Dufour and the Nashville Scoring Orchestra.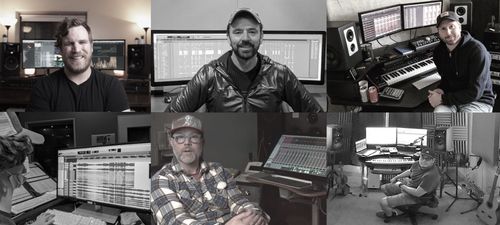 THE SETTLERS Original Game Soundtrack presents an extraordinary technical and artistic achievement.    
We present this soundtrack as a snapshot of concurrences, dynamic threads of music woven together spontaneously, seized in fleeting moments, never to be recreated in exactly this way ever again.  Exploratory music flows seamlessly through points of player discovery and unlocked achievement, all interactively highlighted by the assembled musical fragments.  Battle scenes ebb and flow with evolving music phrases, orchestration layers, and dynamic pathing.  There are variations for every circumstance.  The main theme and cinematic cutscenes are the only parts of the score that are through-composed.  Everything else is entirely assembled from over 16,000 Lego-like musical building blocks.  Capturing all these possibilities within a single OST (or dozens of OST's) would be impossible.  Each track captures a single moment in time, combining short phrases, score fragments, layers, and/or variations of musical ornamentation, all spawned by the game's procedural music design.  A lasting imprint from endless possibilities.  
FULL CREDITS
Music Composed, Orchestrated, and Produced by Chance Thomas 
Procedural Music Design by Stefan Randelshofer, Chance Thomas 
Featured Fingerstyle Guitar – Antoine Dufour 
Additional Guitars – Brady Bills, Chance Thomas 
Solo Piccolo, Flute, Alto Flute, Bass Flute – Jeannine Goeckeritz 
Additional Solo Flute and Bass Flute – Daron Bradford 
Solo Cello – Nicole Pinnell 
Solo Violin – Becca Moench, Aaron Ashton, Catherine Umstead 
Solo Viola – Leslie Richards, Emily Barrett Brown 
Soloists Recording Studios – Studio AD, HUGEsound Records Studio
Editors – Chance Thomas, Bobby James, Luis Morales
Orchestral Strings and Brass Sections – Nashville Music Scoring 
Orchestral Conductors – David Shipps, Chance Thomas 
Orchestral Concert Master and Contractor – Alan Umstead 
Orchestral Recording Studio – Sound Kitchen 
Orchestral Engineering Team – Nick Spezia, Russell Scarborough, Sammy Sanfilippo
Additional Orchestration – Sam Cardon
Additional Music – J Scott Rakozy 
Sheet Music Preparation – DB Long 
Music Mixed by Mike Roskelley at The Pod 
OST Mastered by James Anderson at The BitFarm 
Ubisoft Audio Designers – Léa Bareil, Veronika Davies, Chiara Haurand-Schlagkamp 
Ubisoft Audio Programmer – Arne Hertel 
Ubisoft Audio Project Manager – Tim Deichsel, Eva Mattausch, Stefan Magasitz, Désirée Richter 
Ubisoft Audio Director – Florian Füsslin 
Ubisoft Audio Director, Director of Audio Services – Stefan Randelshofer 
Ubisoft Music Supervisor – Benedicte Ouimet 
All Music Copyright 2022, Ubisoft Music Publishing, All Worldwide Rights Reserved